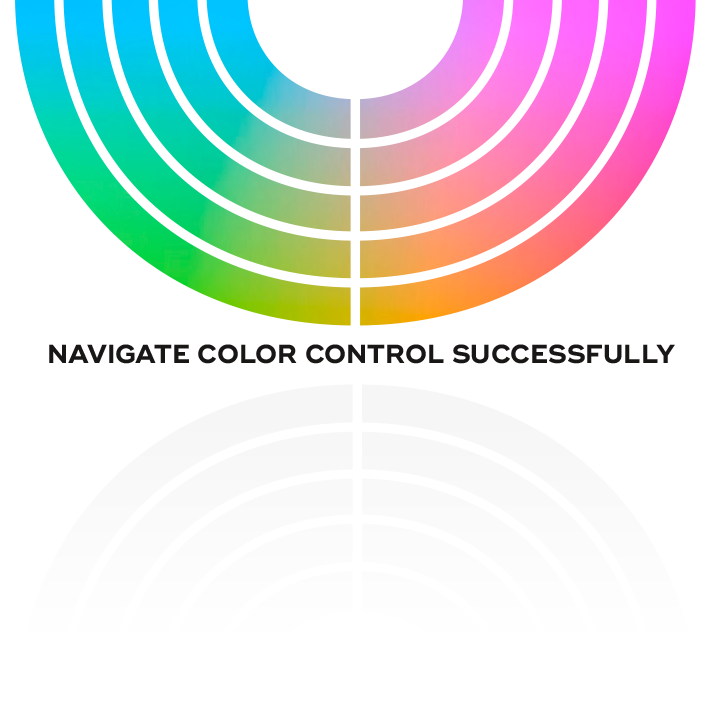 COLOR SPECIALISTS

---

David Hunter

Founder, Principal of Pilot Marketing Group
david@pilotmarketing.com

30+ years experience marketing graphically orientated computer solutions. He has extensive experience working with accounts on both the creative and production side of manufacturing color. He is one of five G7 Expert Trainers in the world and has taught the first G7 Course in Europe and Israel. He has trained 40+ HP employees as G7 Experts and 50+ Canon employees as G7 Experts. He was the founder of the PIA Color Management Conference. He has partnered with numerous training projects with IDEAlliance including the Project Manager for the CMP (Color Management Program), and many local PIA affiliates across North America. He has extensive knowledge in working with Large/Grand Format devices, Sheetfed, Web, Flexo and Screen printing presses, and a large variety of digital presses related to spot, process and extended gamut solutions. He has unique troubleshooting procedures that help operators understand if the problem is coming from the file/RIP processing, or a printer/press specific problem.

---

Pierre Urbain

Technical Services
pierre@pilotmarketing.com

Pierre Urbain serves as Computer System Analyst with Pilot Marketing Group. He has 10 years of extensive background from prepress to print conformance. Pierre has a strong expertise in Color Management, Calibration, ISO Standard, Statistical Process Control, PDF and workflows integration. He has carried out many projects related to ISO 12647, ISO 15339 and G7 and he is involved in software projects for the ChromaChecker Cloud solution.

Pierre was the youngest Adobe Certified in France, and a current G7 Process Control Expert, PSA Certified Consultant and CIP4 JDF Expert.

Pierre holds a Master of Science in Print Media from the Rochester Institute of Technology (RIT). He will be able to conduct business in French and English. He lives in Chicago and is a member of the American Society for Quality (ASQ).

SALES SPECIALISTS

---

Katie Stull

Sales Manager
katie@pilotmarketing.com

An award-winning sales leader and Certified Color Management Professional (CCMP), Katie helps provide directive for companies dependent on print solutions. She works with manufacturers, Graphic Arts and Print company owners, channel partners, and end users to help increase productivity and profitability of businesses in the print production arena. Katie evangelizes new technologies, helps educate business owners and end users, provides solutions for print process demands, and increases client engagement with enhancing print production solutions.

Among her key strengths are:

- Customer engagement and activity management
- Qualification and assessment of your current print environment
- Formulation and delivery of solution(s) tailored to your company's unique business needs
- Development of business case/ROI substantiating increased profitability to your bottom line
- Establishing, maintaining, and building strategic partnerships with installed and future customer base

In her current role, Katie's primary focus is to support Pilot's mission statement of "assisting Graphic Arts companies, currently printing any way, any day, in transitioning to Print Manufacturing companies, printing to standards, every day."

OPERATIONS SPECIALISTS

---

Beth Hebert

Office Manager
beth@pilotmarketing.com

Beth is the primary contact at Pilot's 800 number to direct inquiries, input orders and has close contact with our resellers.





Orders 800.91.PILOT

Pilot has developed numerous dealers to become focused on solutions related to graphic orientated solutions, primarily based on Apple computers. We have high profile customers like Ford Motor Company, Reebok, Thomson, General Mills, Target, Anheuser Busch, Rogers Media, American Express, Time and Ameritech. We have been
hired to consult for manufacturers such as Apple Cupertino, Radius Corporation, Xerox Corporation, Imation, and X-Rite.

We are a Charter Member (one of three) of the Apple ColorSync Profilers. We provide these solutions through a network of North American dealers that use our expertise to
solve customer problems.